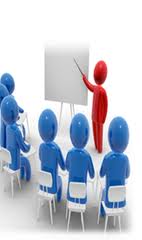 Corporate Training
The business world is going through a sensational change each moment. Whether the market is bullish or not, the trends in the corporate sector are always seeking for professionals who have an agenda and a back up plan to meet up with their targets. The corporate training and development is an evolving program which encompasses a wide category of things that are essential for a corporate plan. A good plan would be the one that will meet your needs. We have training programs that can be customized at our end as we have a complete team of professionals offering corporate training. In the fast paced world, changing is gaining momentum and it is vital to employ new methods of management.

It is always required to keep the communication open so that our professional standards are always maintained. What is corporate training? This is a question that is often used but for us it means raising the bar of performance. We have formulated information based on real life news in the corporate world and hence a platform of choices is now put before you and you can choose a package that will suit your profile. For new candidates our training modules are the best ones. We cater to a wide range of needs like corporate communication, stress management, etiquettes, inter personal relationships and our consultants come with a wide experience in the corporate process.

There are intensive workshops that will suit your senior management profile that deal with change management, assessments, conflict management and also issues dealing with retrenchment. An employee centric organization is always a survivor as the output and productivity is always high. We also conduct workshops on customer service and address problems that arise owing to compliance and audit. This is interesting with video lessons and formulated role plays that will be of interest to employees at all cadres. The Human Resource activities in our program are beneficial as per your need and you can call us to choose a package. Our institution helps and encourages new employees to gain more confidence. Verbal as well as written communication is our forte.

Talking or hearing is a vital part of communication. We can use the best words to communicate our feelings and opinions. Many of us find it easy to chat but in terms of formal communication we can look for a formal training. We conduct our sessions based on formal corporate training software and it is quite easy to understand the gentle nuances of the corporate world. Basic communication is about giving and receiving respect. It will matter a lot if we can hear with the aspect of listening well as to what our subordinates or peers are saying. The best way to express ourselves is by being coherent and allowing change to affect us in the right way. Communication skills are easy to apply if you know the right techniques and the new methods of presentation.

For custom based training, speak to our executive for appointments, now!