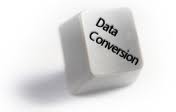 Data Conversion
Accent PreMedia professionals have the technical expertise and efficiency in typography to ensure the highest accuracy rate in data entry. As your outsourcing partner of choice, we leverage our offshore capabilities and provide the best possible data entry services in terms of volume, quality, rapid turnaround, and cost benefits.

Outsourcing data entry and data processing jobs to Accent PreMedia works well for most global companies, because it makes data management totally hassle-free and cost-effective. At Accent PreMedia, we are always ready to deliver secure, customized, and integrated data entry solutions, helping our valued customers gain a competitive advantage in their respective industries.

To meet the rigorous quality demands of our clients, Accent PreMedia has developed a keyboarding package that is fully customizable for use with any project and provides accuracy rates as high as 99.98%. The basic features include:

- Ability to perform a key and key-verify cycle;
- Ability to perform more key cycles, using compare tools for matching individual outputs;
- Ability to compare and validate key and OCR cycle outputs.

Accent PreMedia also uses the following packages for OCR capture, as well as various combinations of OCR and data entry, multi-engine OCR, and OCR and spell check for data entry: ABBYY FineReader, ScanSoft OmniPage, ScanSoft TextBridge, Prime OCR. Our data processing is supported by reliable capturing system, which ensures 99.98% or higher accuracy level. We have developed automated workflow that incorporates OCR, single key, double compare & double QC or double key, double compare & double QC or key & verification based on the accuracy needed. This workflow ensures a most precise productivity and consistent quality through out the production batches.