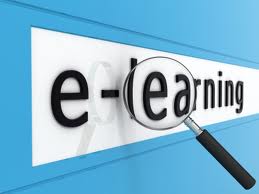 Learning Management System
Accent PreMedia is a cost-effective and feature-rich innovative Learning Management System. With its amazing features v/s cost proposition, it is undoubtedly the Best Value Learning Management System for Training Companies and Small- & Medium-Businesses today.

Our passion is creating engaging learning experiences that change behaviors and impact performance. Our learning designers give due consideration and work with our customers to understand training context, the audience it's meant for, the performance goals, and ensure alignment with business objectives. This helps us design appropriate solutions to meet learning needs and business objectives. Our expertise covers meaningful Instructional Design, creative Multimedia Development, & eLearning Project Management. Our core focus and competence lies in creating engaging learning content with impact.

eLearning Courses
eLearning has tremendous potential to bring change in organizations and individuals when done right.

The courses we develop attempt to provide engaging, meaningful interaction and prompt behavioral change. The backbone of our eLearning courses is solid instructional design based on well researched learning and multimedia principles. Our teams of experienced instructional designers rely on varied instructional design models and principles to create effective and 'beautiful' design. This experience and understanding of design principles has been forged and tempered over the development of hundreds of courses and leads to our unique instructional design approach.

Our courses are standards compliant and will run seamlessly on standards compliant systems.
Translation & Localization
Understanding the nuances of language and culture are demanding and we can meet that challenge. We can help with translation and localization solutions that make your eLearning accessible across varied cultures and language - training for the global workforce.