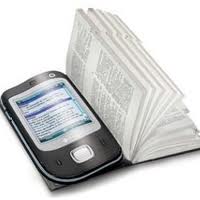 Mobile Learning
The mobile revolution is finally here in the form of m-learning, which is a natural extension of e-learning. In a span of five years, Mobile learning or m-learning has made an exponential leap from theory explored by academicians to a real contribution to learning. Globally speaking, the kind of penetration that mobile phones have reached is astounding and no other device can come any closer, not even computers. No demography is immune from the mobile phone and it has slowly become associated with the youth in a bigger way. This kind of digital communication was unthinkable almost a decade back. M-learning has the potential of taking learning and knowledge across geographical boundaries and generations due to the fact that it can be accessed with ease. This brings us to the question what is m-learning and how effective it really is. In the basic sense of the term, it means learning through the use of mobile devices and is targeted at people who are always on the move. This kind of training can be given through mobile phones, PDA's and digital audio players and even digital cameras.
Why m-learning?

- Its offers and interactive learning experience where learners can interact with each other.
- It's easier to accommodate several mobile devices in a classroom than several desktop computers.
- It is not always easy to work on a computer sitting in a far off village or town in wilderness, but mobile can be accessed anywhere.
- Mobile phones, PDAs or tablets holding notes and e-books are lighter and can facilitate the entire m-learning process with ease unlike bags full of files, paper and textbooks, or even laptops.
- Writing with the stylus pen is more effective than using keyboard and mouse.
- A range of possibilities arise out of this like sharing assignments and working as a group; learners and practitioners can e-mail, copy and paste text, or even 'beam' the work to each other using the infrared function of a PDA or a wireless network such as Bluetooth.
- Mobile devices can be used anywhere, and anytime, including at offices, home, or when in transit.
- These devices engage learners - through mobile phones, gadgets and games devices such as GameBoys. This makes the device invaluable.
- This technology may contribute to combating the digital divide, as mobile devices are generally cheaper than desktop computers.
- The size, shape, weight and portability of mobile devices have made them extremely effective for users with permanent or temporary disabilities.
Mobiles are a way of life and are catching up in the learning domain as well. We provide effective mobile learning solutions that could help you manage learning for the workforce that's constantly on the move. You can use mobile learning for other learners too (see below). We have created quiz apps for iPhone, Android, and Blackberry, mBooks for the iPhone, custom videos that run on all types of phones, and Augmented Reality apps on Layar and Android.