Who we are?

Accent PreMedia is a land mark by itself and has stood testimony to changes with in and outside over a decade. We have built a solid reputation and reliable name for quality work and excellent customer service in the ePublishing and eLearning industries. Accent PreMedia family is highly competitive, competent and professional.
Our Top Services

Accent PreMedia is a premier offshore service provider for publishers, consultants, and companies. Accent PreMedia's knowledge center is a custom-designed technology facility that offers a broad range of innovative solutions in ePublishing, eLearning, App Development, Traning, Graphics Design, Typesetting, eBooks, Copyediting, Indexing, etc.
Best in Customer Support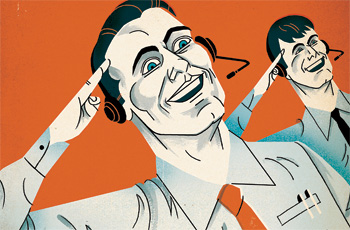 A customer is the most important visitor on our premises. He is not dependent on us - we are dependent on him. Business is not just doing deals; business is having great products, doing great engineering, and providing tremendous service to customers. So we know the value of our customers.
Why choose us?

Accent PreMedia stands for quality and innovation. The influx of evolving technologies and business models and hyper competition demands a global vision and an in-depth understanding of client business needs in order to provide flexible and scalable solutions that offer high returns on investment. We leverage our know-how of different business verticals with our domain expertise to deliver the most ingenious content solutions to our clients.
Partner With Us
As our partner, you can trust on us for many things: Innovation, Value, Accountability, Revenue. And, most important, a genuine interest in your success and the success of your market. Accent PreMedia braces an integrated approach to its full range of publishing and content management services. Each element is delivered as part of a coordinated, well-planned and closely monitored publishing solution.
Newsletter Sign up
Sign up now to our newsletter to get the latest Industry updates.
Your email address will be used only to send the daily newsletter of Accent PreMedia.
We respect your email privacy and never sell, rent or exchange your email address to third parties/associates. You can unsubscribe from the mailing list, anytime you wish.