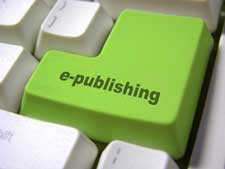 ePublishing Services
Accent PreMedia covers the entire spectrum of Content Services through our offshore back office in India. Accent PreMedia offers high quality, cost-effective content services ideally suited to high volume data entry applications such as data base and mailing list compilation, key from images, data extraction from web, electronic publication, file conversion, etc.

Accent PreMedia provides elite and highly accurate data entry services. We offer data entry services with accuracy levels of 99.95% for all kinds of textual data capturing from printed matter, manuscripts, scanned images, web research and so on. Our experience and innovative ways combined with latest technology has been instrumental in our successes in this publishing industry. A quality assurance strategy is designed for each project, including random sample checking, proofreading and computer-based consistency checks. We have a team of experienced and well-qualified Quality Analysts. Accent PreMedia is able to provide high quality output to its customers by following stringent quality control procedures.

Accent PreMedia has designed content services to focus on immediate customer requirements for the management of unstructured information, which accounts to over 80% of the project data. Accent PreMedia has experience with both standardized and custom content management solutions and can work with you to determine and implement the most appropriate content management method for your organization. We pride ourselves on quality, and have developed in-house validation and quality control procedures to ensure the highest levels of data output. All of our services add value to you and your company through highly personalized around-the-clock services, worldwide expertise, and insight that comes from a history of experience and achievement.

Our publishing services enable our customers to focus on the core creative and revenue generating parts of their publishing business. We can help you to:

- Develop specialist services not available in-house and without increasing headcount.
- Improve the quality and timeliness of your services and processes.
- Ensure the continuation of your business by integrating print and digital workflows.
- Increase reach and aid international expansion.
- Reduce costs and convert fixed costs to variable.