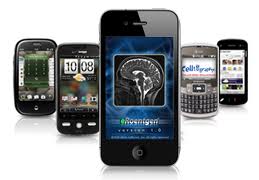 Mobile App Development
Accent PreMedia's Mobile App Development Services enables enterprises to develop feature rich wireless and UC powered business applications to keep pace with the growing business needs, enhance productivity and reach high levels of business performance with the right balance of quality, cost and speed. Our mobile app development offerings include:

- Custom Mobile Application Development
- Configuration, Synchronization and Integration
- Post Implementation Support and Maintenance
- "Mobile Power" Suite for CRM and ERP Products

Our package extends the power and functionalities of Microsoft Dynamics CRM and ERP products to various Smart Phones and PDAs running on Windows Mobile, Blackberry, Apple iPhone and Google Android.

Technology
- Areas: Unified Communications and Wi-MAX, Fixed Mobile Convergence, M2M Wireless Messaging
- Technologies: Java / J2ME, BREW, WAP/WML/WML Script, JavaCard, SMS, GPRS, Bluetooth, USSD, Cell broadcast, SIM Application Toolkit, Mobile Station Application Execution Environment (MExE), iPhone, BlackBerry & Android
- Operating System: Ubuntu MID, BlackBerry, iPhone, Palm, Google Android, Windows Mobile, Symbian, OpenMoko, Pocket PC.
- Development Tools: Microsoft .NET Mobile Web SDK, Oracle Mobile Online Studio, Morphis, BlackBerry, Google Android & Apple iPhone SDK.

Apps developed using Mobile App Development are installed directly on mobile devices, they run locally making use of the hardware, operating system and user friendly interface of the device, and they only connect to the internet for retrieving data from a database system in the cloud on a remote server. For example, a banking application that allows users to find ATMs via GPS data native to the phone offers a better user experience than asking the same users to go to a mobile website, type in a zip code and navigate through one or more pages.

Please contact out executives are orders, now!