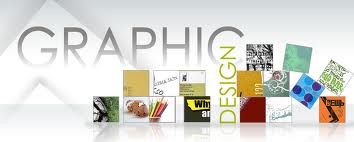 Graphics Services
Accent PreMedia specializes in complex art services, including science, technical, medical and math illustrations. We can use existing materials, modify them as needed, or create new photography, illustrations, maps, cartoons, and scanning and redrawing any artwork. Accent PreMedia handles image research and rights management. The rights can be tracked using internal systems or using publisher provided tools. The manuscript, the project criteria and budget are reviewed initially and work closely with the editor in selecting the appropriate images for the book. Accent PreMedia maintains all required logs for rights management.
Scanning
Accent PreMedia specializes in different modules of scanning. Book scanning where Accent PreMedia have specialized book scanners to delicately handle the scanning of even the most fragile book and documents without any contact to the original pages. Microfilm scanning can scan all forms of microfilms including rolls, microfiche, COM, 16mm up to full plate and even X-Rays and photographic negatives. Microfiche scanning can be of high density COM fiche, jackets or mixed 16 & 35mm, we can scan them in to a high quality and at a reasonable price. Document Scanning is performed to very strict quality standards with full logs kept for audit purposes.
Re-draw/re-lettering
We have rich experience in drawing complex line-arts, maps, chemical artworks and capable of delivering the same with utmost precision and of high quality. We have expertise to handle creative line-art which covers cartoons, medical, environmental, biological, etc. We could create good quality creative arts using rough sketch provided by authors.
Cover Design
The cover and title of your book play an important role in your book sales. Good design is what guides buyers as they select the products they purchase. By using an effective title, striking graphics, or interesting color combinations, you can create an attractive cover which will help sell your book. Accent PreMedia offers years of cover design experience and many options, helping you create an eye-catching cover. Cover designs can be in one-, multiple-, or full-color and can include photos, line drawings, paintings, or other artwork. All covers have a gloss laminated finish, which provides extra durability, resists stains and spills, protects the finish, and enhances the colors of your cover.